Cycling-Day 16-Tamagawa and Haneda(34.7/3,961.4km)
Day 16, 70days for cycling, total distance 3,961.4km, total climb 49,502m
Tamagawa and Haneda 14:39-17:28
Distance today 34.7km, climb 335m, duration 2:7, avg speed 16.3km/h, burned 983kcal
Gear: Eurasia 520
Route today
.
I wanted to leave early but could not wake up.
It was already late morning and got hot when I got up.
I would not go cycling today, and went out for late breakfast or lunch.
It was still hot but windy enough to cool down.
Well, should I go now?
It is already 14:39. I won't go far.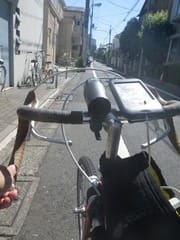 It is windy enough but it is hot.
Marugo bashi.
The light from the top of this photo shows how hot it is.
Today I go down to the mouth of Tamagawa.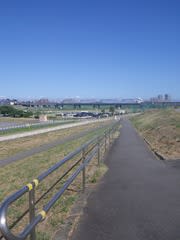 The bridge of Route 1.
I have often been here when I go to Yokohama, but not been further from here.
Tall buildings in Kawasaki and meandering Tamagawa.
It is too windy to go. The strong wind cools down, but it is hard to run. It is like climbing a slope.
The bridge of Route 15. I came here
yesterday
on the way home.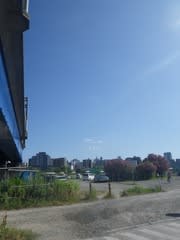 The mouth is 3km away from there.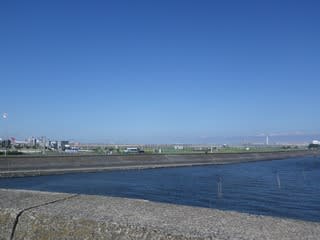 It is near to Haneda international airport.
International terminal.
It was not open yet last year when I came by bicycle.
Since then I used the terminal twice as a passenger.
I wanna be here by bicycle and flew oversea :-)
It becomes cool enough with shadows of buildings on the way back.