Cycling-Day 14-Oomachi(49.1/3,780.0km)
Day 14, 68days for cycling, total distance 3,780.0km, total climb 47,834m
Oomachi 9:19-12:12
Distance today 49.1km, climb 875m, duration 2:50, avg speed 17.3km/h, burned 1,337kcal
Gear: Specialized Rockhopper Pro
Route today
.
Nice blue sky in Hakuba.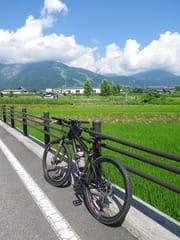 I wanted to start earlier. It's already 9 o'clock
Nicely running fast and arrived at Oomachi Onsen (hot spa). I go around here.
Nice view.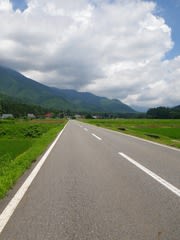 It is a higher place and cooler.
Jiigatake ski area.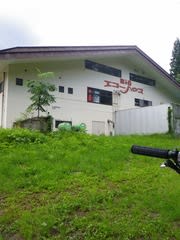 Kashimayari Ski are. But the approach was a litte steep slope.
Big air bag jump.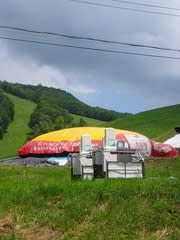 It looks hot. Water jump should be much cooler.
What's this boat?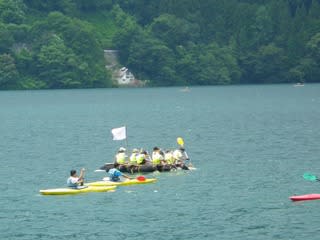 It looked like a video shooting.
It was very sunny, but suddenly it started raining!
Whhhhy?
It was raining in that area only. Hakuba village was dry.
It was short but a good running.
After cycling we went to Hotaru, a buckwheat noodle restaurant.