Cycling-Day 10-Karuizawa-Tokyo(190.4/3,601.9km)
Day 10, 64days for cycling, total distance 3,601.9km, total climb 45,501m
Karuizawa-Tokyo 5:07-17:48
Distance today 190.4km, climb 1,702m, duration 10:14, avg speed 18.6km/h, burned 4,931kcal
Gear: Eurasia 520
Route today
.
The weather did not look good, but it is one of the longest day in a year to ride far.
It was misty rain but the forecast said it would be cloudy. Let's see how it works.
5:07 started.
I was not lucky for traffic signals. Almost every signal stopped me.
Stayed at low average. It was good for me to start earlier.
6:03 Arrived at Tokyo Station. 11km so far.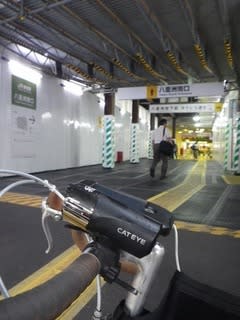 I broke the bike here to take it into Shinkansen.
Took Nagano Shinkansen for Karuizawa, one of famous summer resorts.
I bought a meal box for my breakfast. Chicken and rice.
7:32 Arrived at Karuizawa.
Now I built the bike and started again.
At first I visited my ancestors' grave. It was too early to buy flowers, so I went to the grave without flowers!
Very good season with green leaves in Karuizawa. Very cool and nice.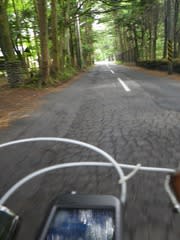 An old house in Karuizawa, probably good for TV dramas.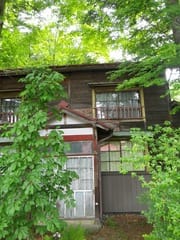 Please contact me if you need to camera shooting.
8:30 Now the time to go back to home, 150km away.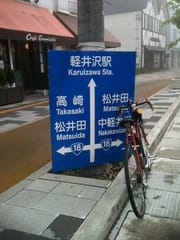 It's a long long way home.
An arch bridge used for rail tracks long time ago.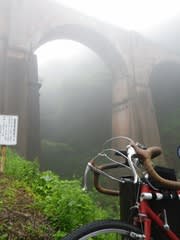 Looked beautiful behind the mist.
Run run run! along route 254. It was very smooth to run.
11:11 boundary between Saitama and Gumma prefectures. 62km away from Karuizawa.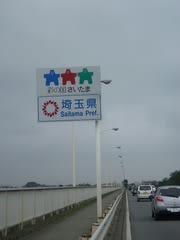 A famous ice candy, "Gari Gari kun".
They must be producing a lot for the hot summer.
12:06 Arrived at Yorii. 80km away from Karuizawa, 3 hours and half.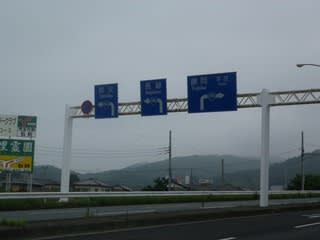 I had many memories of "長瀞" (Nagatoro) to refrain my kayaking days.
Many kayaks were seen under the bridge.
Some were paddling.
It should be better to go along the route 254, but I felt it should have been faster to go to Tama river.
At the end I found it was longer.
14:46 Arrived at Iruma. 125km away from Karuizawa, 6 hours and a quarter.
There is a Costco in Iruma, crowded everyday. The cue for parking jams the street.
They should open Costco more in Japan.
15:49 Arrived at Tama river cycling road. 145km away from Karuizawa, 7 hours and a quarter.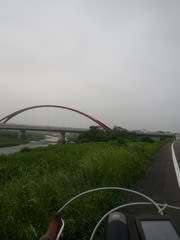 I know the road very well, so I felt it was almost finished. But still 40km more.
Many people enjoyed barbecue under the train bridge.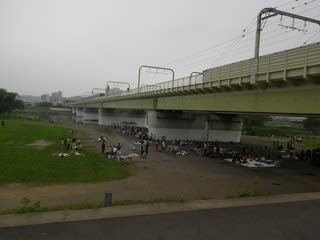 17:13 Arrived at Futako Tamagawa. 170km away from Karuizawa, 8 hours and 3 quarters.
17:48 Came back to the start point. 179km away from Karuizawa, 9 hours and a quarter. 190km in total with another run from here to Tokyo station in the morning.
This is the record of the length. It was good to come back in daylight.