Cycling day 1 - Yokohama China town(60.1/2,888.1km)
Day 1, 55th day for cycling, total distance 2,888.1km, total climb 38,460m
To Yokohama China town 12:11-16:26
Distance today 60.1km, climb 607m, duration 4h1m, avg speed 14.9km/h, burned 1,832kcal
Gear: Eurasia 520
I came back from China on Saturday so I could not go skiing this weekend.
It's a good weather for cycling.
My gateway to the west, Marukobashi bridge.
Tamagawa Cycling Road.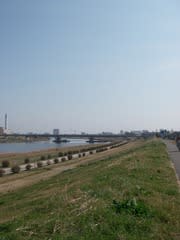 Very warm wind blew, as if it would be already spring, or early summer.
Very strong against wind at route 1 slowed me down. It took longer to Yokohama.
Also strong wind among buidings at Minato Mirai.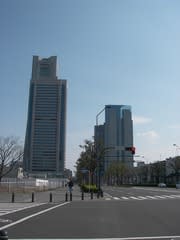 I came to China town.
After I enjoyed Chinese food in
China
, but I take Chinese today as well.
Restaurants were crowded.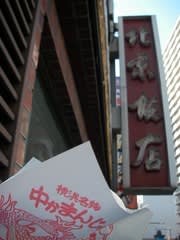 I got dumpling at Beijing Fandian.
Yokohama custom office and Red brick warehouses.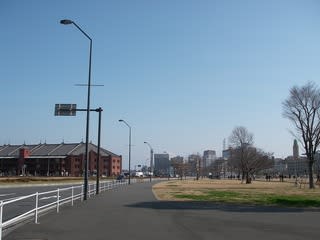 Yokohama and Shanghai are sister cities. Is it the similar scene of Waitan?
I went back on route 1 and ran on Tamagawa Cycling Road again.
Cherry blossom was seen. Mmmm, the winter already ends?
Today I always got against winds ongoing and coming back. How strange.
I bought some cakes at a patisserie.