Biz travel to Shikoku
I had a business trip to Takamatsu, Shikoku (south east island of Japan).
My position needs few business trips, so this trip excited me
.
It was one day trip and only two hours meeting there. For it I had to take a flight in the morning and back in the evening. Eventually it took all day long.
It was easier somehow than usual, meeting and meeting all day.
I reported to my boss I was going to go and he suggested me to stay the night. Hey, he should have said so before the arrangement
I was very nervous not to lose the ticket my assistant gave me, but the reservation had already been resistered at the airline's web site. No ticket is required if you download two-dimensional bar code into your mobile phone. It is nice.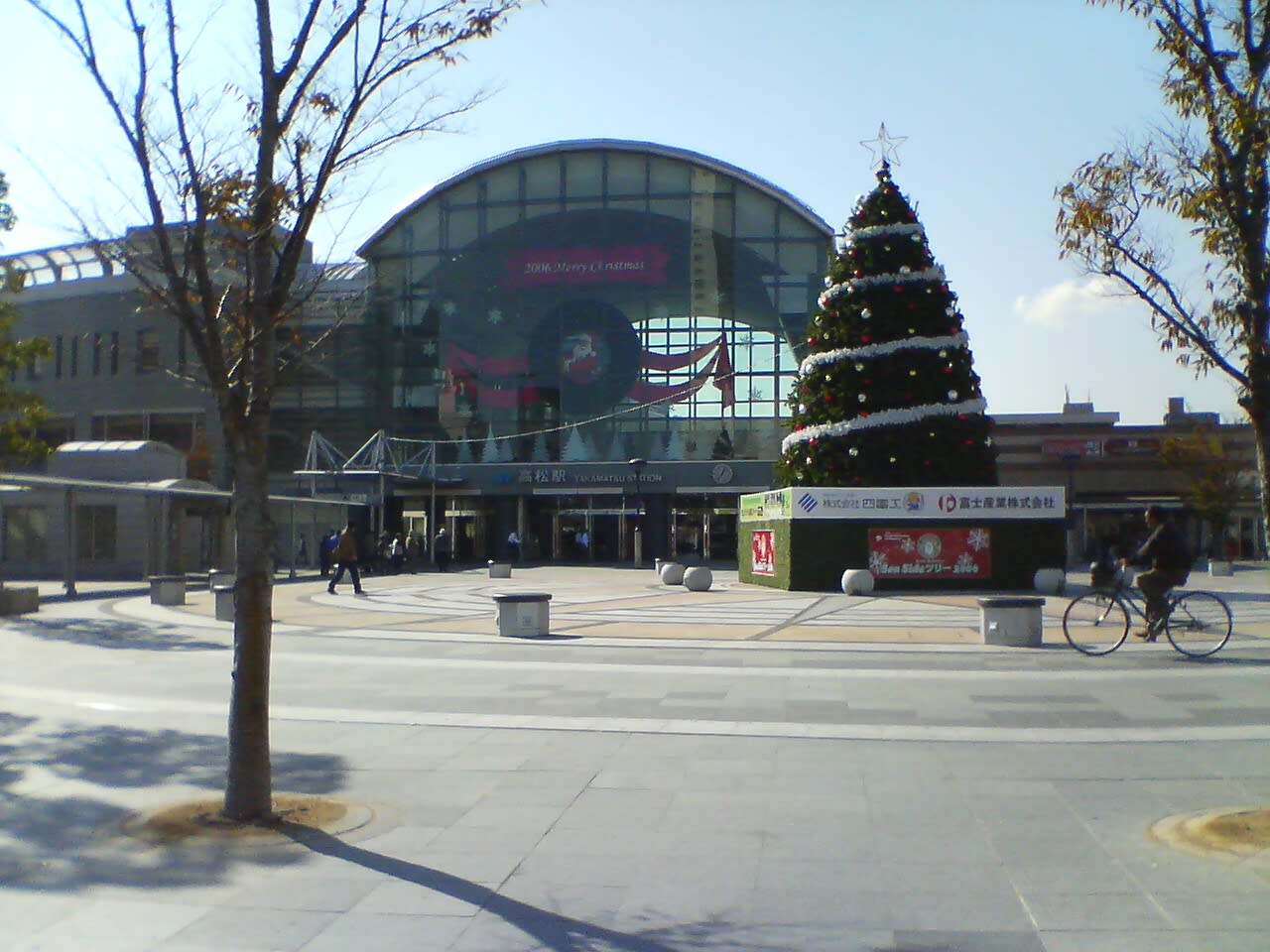 This was the first time to come to Takamatsu, even Shikoku. Takamatsu station looked most modern, after taking a bus from the airport. I did not have much time to take Sanuki Udon (Japanese noudle) and ran to the meeting.
The meeting was for
a rapid of my job
. It went very well
.
I wanted to take Sanuki Udon on the way back to the airport but the meeting was extended more than I expected. There was not much time to go to the downtown and I had to go back to the airport from the client
.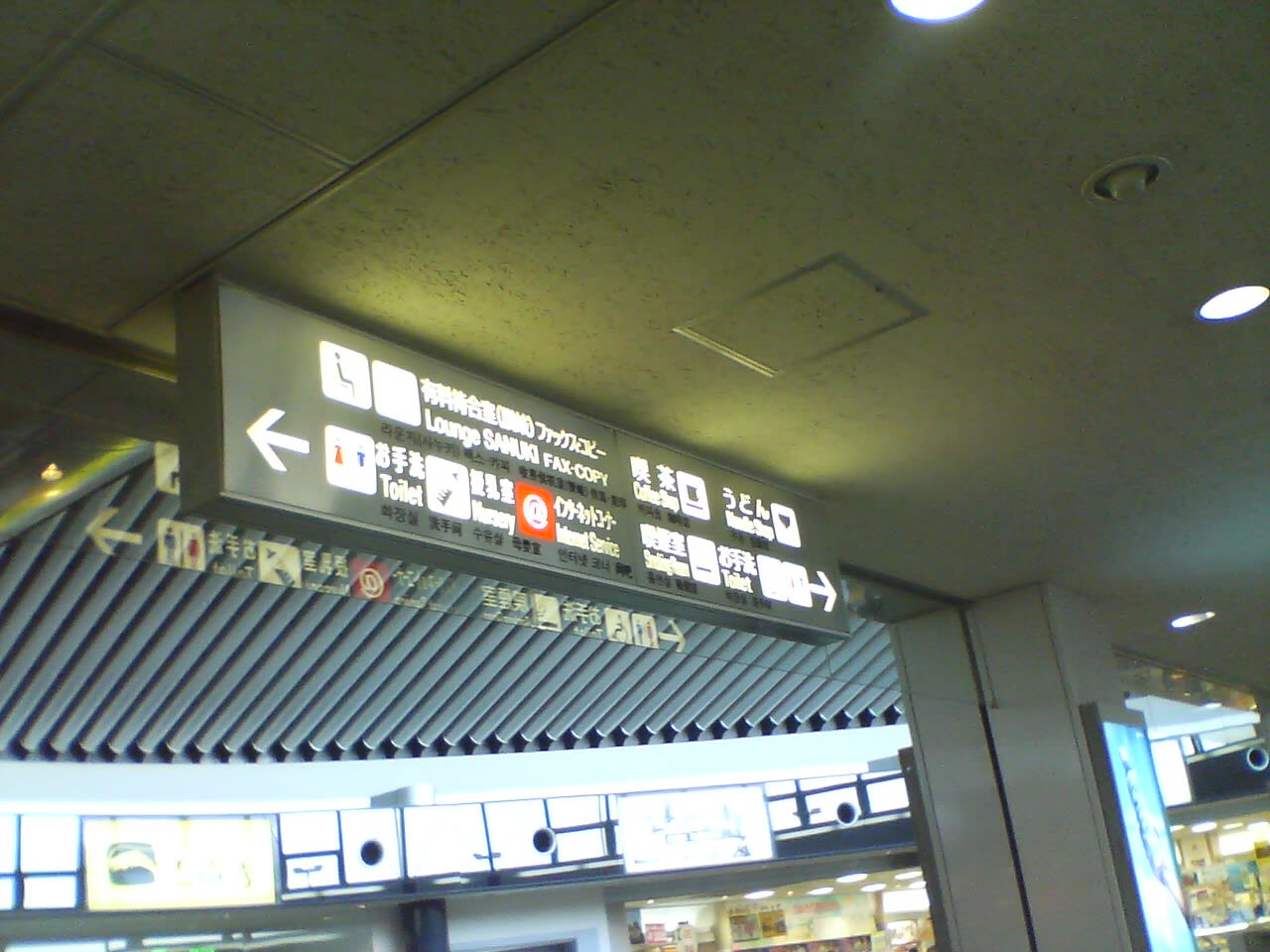 A sign board at Takamatsu Airport says "Udon"
. This is Takamatsu, the center of Sanuki Udon.
At last I could take Sanuki Udon here and successfully completed my last business purpose?
.
It was a fan for me to go a business trip. It is always welcome of this style.