Ski day 4 at Happo One
I got frost on my window sheild. It is usually annoying but I am happy to see this as the sign of the cold weather, finally.
Season Day 4, Powder 3 days, Backcountry 5 days, Telemark 0 days
Happo One 8:55-9:57
Gear:HEAD i.Supershape Magnum+Tecnica Cochise 130
Distance today 9.2km, climb 0m, duration 1:02, avg speed 54.7km/h, burned 0kcal
576 days since injury, 545 days since surgery
A little crowded gondola station.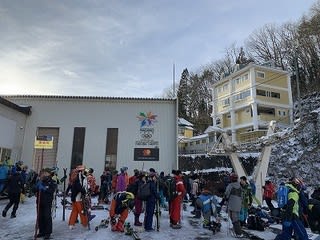 It took 10 minutes to ride. Only Riesen course is open.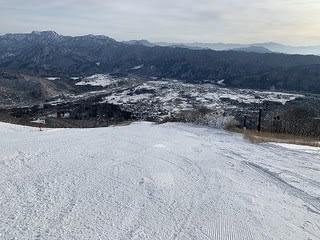 The slope is not well groomed due to the thin snow.
The final approach is very narrow.
The slope got rough very quickly and I ended after 6 runs.