Trekking-Day 6-Mt. Iwatesan
Beloved mountain in Tohoku, Mt. Iwatesan.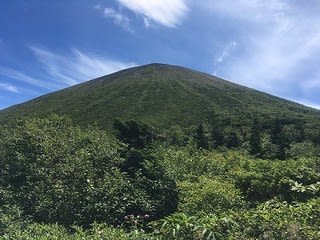 Day 6
Mt. Iwatesan 8:22-13:05
Distance today 18.5km, climb 3,853m, duration 4:6, avg speed 4.5km/h, burned 1,318kcal
456 days since injury, 425 days since surgery
CAUTION! The duration in this article is due to my experiences and physical strength, and much shorter than the standard course time. Please plan by yourself considering your own experiences and physical strength when you plan to walk the course.
Today we climb up to Mt. Iwatesan.
I was always watching this mountain when I drove on Tohoku express way, but I have never been there. I wanted to climb up there someday.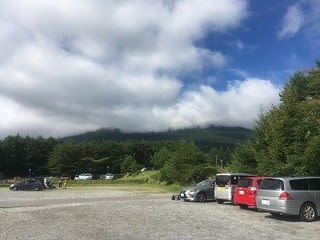 Departing Yakebashiri trailhead at 8:22.
Nice shade walking for the beginning.
The trail goes on.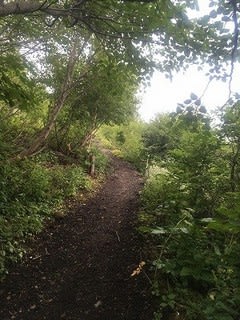 Just ascending.
Arrived at the peak at 10:49 a.m., in 2 hours 27 minutes, while the standard duration was 3 hours.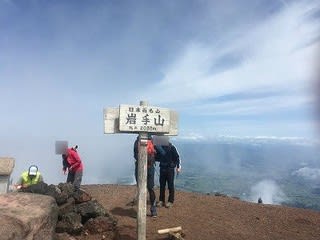 Magnificent view of the crater.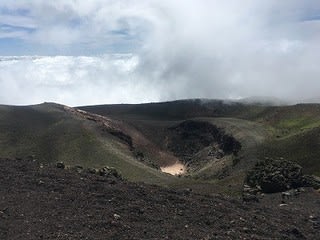 It was windy and cold up there.
We could not stay longer and descended soon.
Nice view of Morioka field.
Came back to the trailhead at 13:06.
The peak was covered with the clouds already.
The trail is well organized and no trash was found on the trail.
I am sure Mt. Iwatesan is beloved in Tohoku people.
Good trail and nice view. I love this mountain, too.