Cycling-Day 108-Tama River(Hamura Dam)
Tamagawa riding as usual.
Day 108, 410 days for cycling, total distance 25,047.1km, total climb 267,682m
Tama River(Hamura Dam) 11:04-16:07
Distance today 99.6km, climb 906m, duration 4:15, avg speed 23.4km/h, burned 1,831kcal
Gear: SPECIALIZED DOLCE
515 days since injury, 484 days since surgery
I had a conference call and departed a little late. The road was very vacant in a weekday, and I attempted to make the record but couldn't.
Arrived in 2 hours 3 minutes.
Lunch burger.
The taste became worse last time and I was very disappointed, but this time it got better again. Good to recover.
I saw many chairs on the banks on the way back.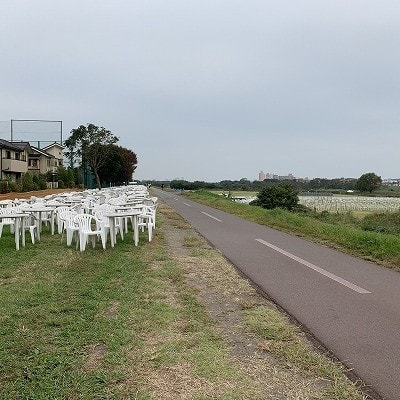 These are for a fireworks festival. I saw these last year but it was in the summer.